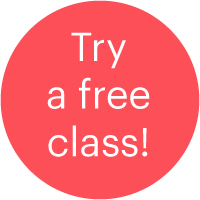 The Fall 2023 Semester
Fall Registration is Open!
Our fall session begins September 13th.
Tuition for our 10-week mixed age and Rhythm Kids classes:
$198 for the first child, $98 for a sibling and $49 for a twin. Infants 8 months and under attend free with a paid sibling.
Tuition for our 8-week babies class (8 months and under): $160
Registration for Roseville classes is handled through Roseville Park and Recreation and opens August 7th.
Are classes inside or outside? All of our locations, with the exception of Center For Performing Arts, has the option to hold class outside. While our classes are listed as indoor classes, your teacher may check in with you about holding class outdoors if the weather permits.
Try turning your phone sideways for more detail...
Tuition for all Music Together classes includes family materials to use at home (e.g., recordings of our award-winning music, illustrated songbook, parent education resources). See individual class type pages for details.